Specialist Services
Machinery, Fabrication, Applications, Material and solutions
PCS (Pro Composite Solutions) Ltd. supported by 15 years' industry experience, offer a specialist service into The Supply of tailored machinery, and a wide range of specialist materials.55
ProCompositeSolutions, establishing the future for Architectural Materials and CNC fabrication Equipment.  As experts specialising in the Architectural Aluminium space working closely with exclusive partners to ensure your requirements are met with ease.  From Architects seeking specialist solutions for coatings and finishes, through to guidance on fire safety and building regulations, we have the knowledge to assist.
We are working with a select number of expert fabrication and distribution partners to ensure your projects are handled with the upmost priority with a quality service.  
For world leading machinery through to certified material we are your dedicated point of contact with the manufacturer, ensuring a cost effective and streamlined service.  We take responsibility to ensure your requirements are met with ease.
Originally from Switzerland James has been working in the UK since 1998. James joined the Aluminium Composite Manufacturing world and working in the distribution business in 2012 where he built up a global network of strategic partners. Specialising in Architectural ACP, supporting specifiers whilst growing distribution partners all over the world. Enabling loyal partnerships to grow their market share through expertise in understanding the international markets needs from certifications, compliance and processing needs. James has a passion for the technical features of Aluminium products and is now working closely with UK partners to ensure safety in products and efficiency in processing and fabrication requirements.
With over 18 years' experience in the financial services. Lucy has managed sales teams in financial services within a closely regulated sector, always ensuring compliance. In this environment as a manager for front line staff, giving her a wealth of experience in overcoming complex challenges and providing solutions both internally and for end customers. Lucy is hands on and highly efficient in handling negotiations with financial factors and situations. Lucy provides re-assurance to our clients' financial needs, with an eye for details and takes a personable approach to individual situations ensuring the most suitable outcome for all parties concerned. Lucy is integral in ensuring PCS builds trust and long-lasting relationships with its partners. Ensuring financial commitments and investments are always a priority.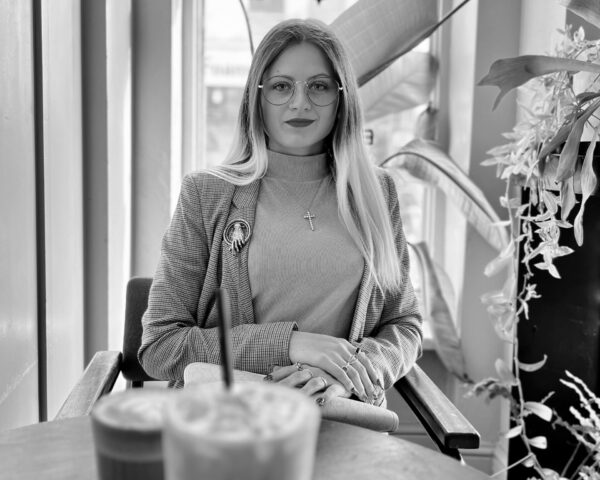 India joined the Team at PCS in September 2022 as our Sales Account Manager, supporting customers and partners with projects and enquiries. Offering 1st line support for estimating and sales enquires, whilst liaising with Key Suppliers. She also works closely with our Engineer to help plan and support with installations projects. India grew up in France with English parents, and learnt Spanish from an early age, then subsequently studied Italian for her degree. Speaking three languages fluently enables her to communicate with a wider range of customers and suppliers. India is highly motivated and adds a wealth of potential in the international markets.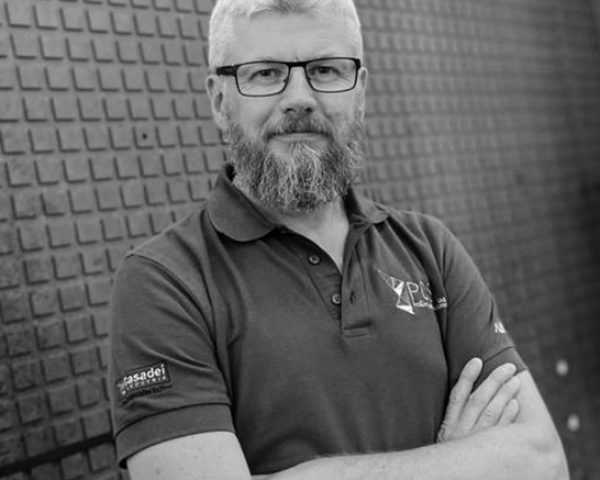 Ged has a wealth of experience working with CNC machines for almost 30 years in a variety of settings. His vast experience includes becoming an application engineer for one of the UK's leading manufacturers of CNC machines, supporting the sales department and suppling various samples cut out of materials from textiles, plastics and ferrous to nonferrous metals. Ged is on hand to give direct help to customers, including technical and application support.
Kevin has spent that last two years working for a UK based aluminium honeycomb manufacturer. Providing his client's with excellent knowledge and expertise on a wide range of products and applications. Kevin has a passion for developing partnerships and finding the right solutions for any project. Providing CPD's and Sales Presentations all over the UK and Ireland, Kevin is always on hand to support with specification requirements and consistently adds a touch of his own dynamic to ensure our customers have the edge in secure new opportunities.